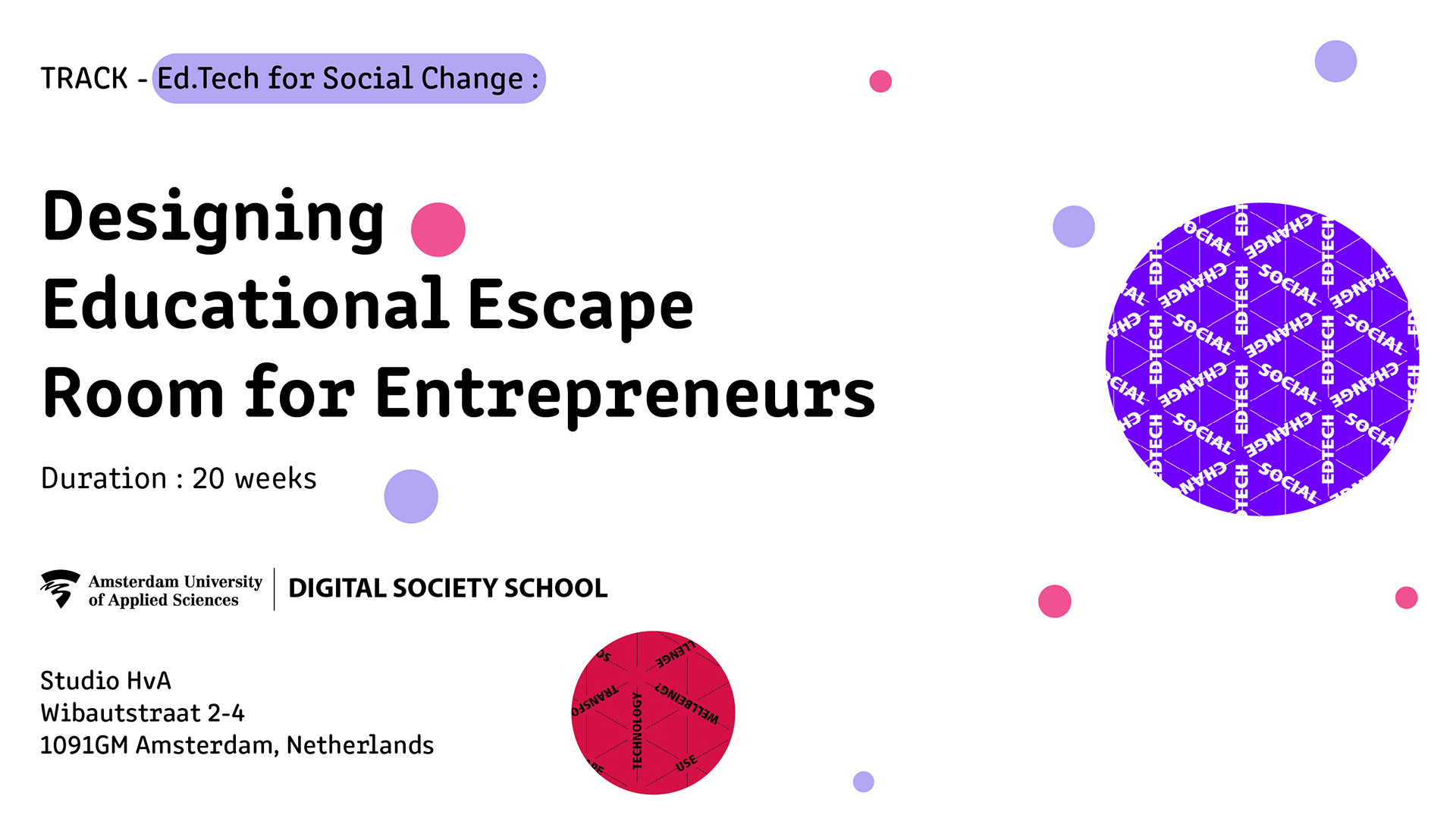 The Digital Society School is a organization which is part of the AUAS (Amsterdam University of Applied Sciences). They conduct a 20 week traineeship which aims to create positive transformational digital and social change. 
The track I am participating is in the field of
Ed.Tech for Social Change
.   
How can digital technology be integrated into the design of an Educational Escape Room in a way that supports the learning outcomes of entrepreneurship studies?
​​​​​​​
Position :

Game Designer / Design Researcher / Trainee
Work :

Game Concept and Mechanics , Level Balancing ,Project Management, Playtesting.
Documentation is still a work in progress.