Studypad is an
ed.Tech company based
in Gurgaon, India. It's mission is to transform K-12 learning by making it fun and personalized for every child and to prepare them for skills required in 21st-century.
StudyPad's flagship product SplashLearn is transforming the way elementary school children in grades
K-5
learn and study
Math & English
. 
SplashLearn is available across all digital platforms (iOS, Desktops, Android) and has been used by more than
30 Million students worldwide
.  
​​​​​​​
Platform

: PC/ Ipad/ Iphone
Work

: Project Management , Game Concept, Mechanics , Level Balancing and Playtesting.
My responsibility as a Game designer was to birth the concept of the game and coordinate Subject Matter Experts, Artists and Developers to work towards the realization of said game. 
A simplified overview of the process is shown below. 

The main aim of the game is to test the child's knowledge in Digraphs. Digraphs are two letters which come together form a single phoneme (sound). 
Ex : c + h = ch 
The game specifically tests whether the player can correctly place the "ch'' into the correct position to complete the word.  
The video is a short excerpt from the game. 
This game is currently out on the Splashlearn App.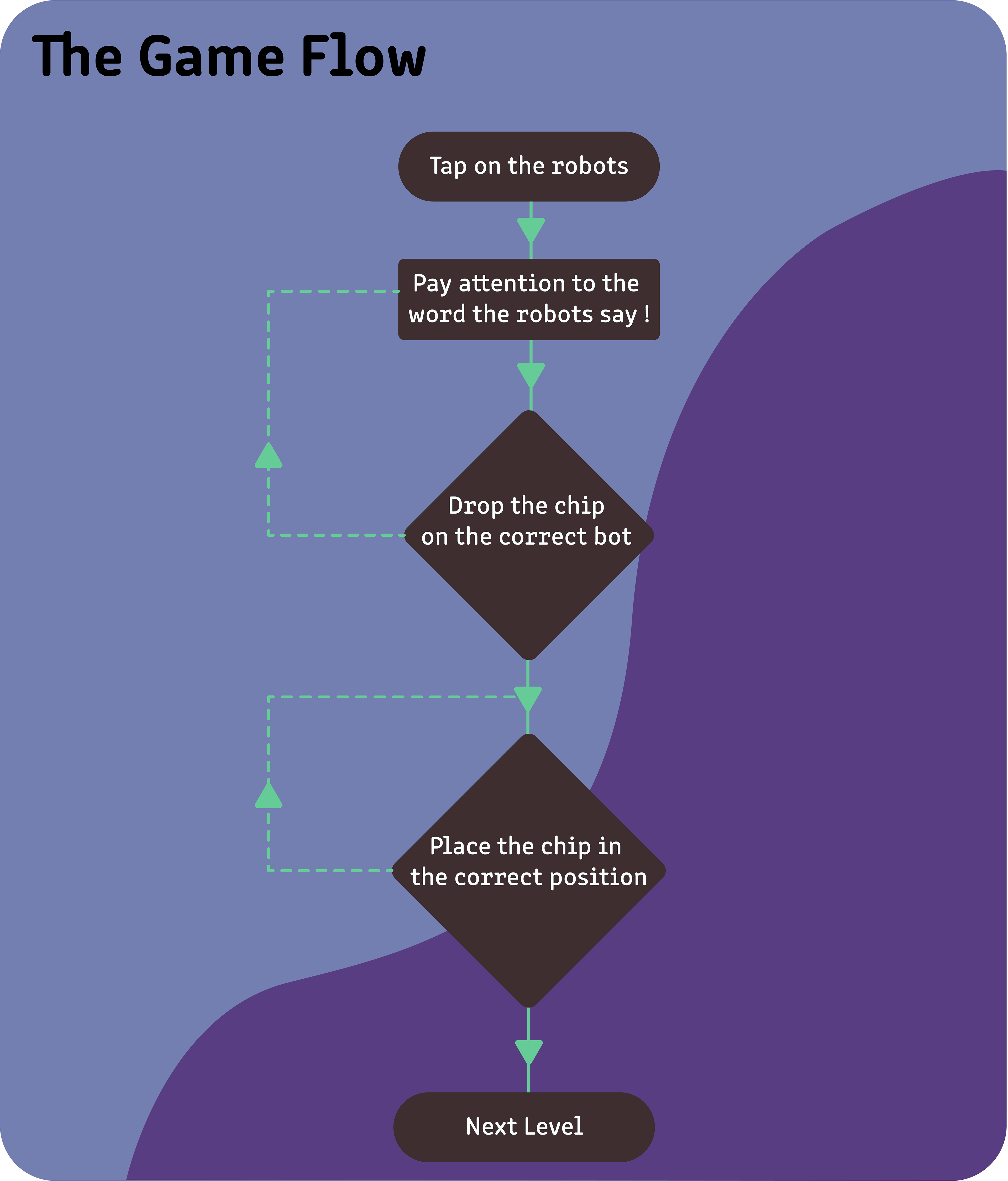 The other 2 games ,I have worked on in Splashlearn , can only be shared in an interview due to contractual agreements.